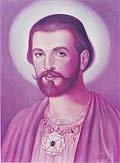 Humanity Festival Brazil
Humanity Festival Brazil
The Humanity Festival
Full Moon in Gemini

It's the Celebration of Mahachohan, nowadays St. Germain.

It represents the Festival of the Holy Spirit anchors the energy of the 3rd ray on Earth.

The I am University Brazil will be hosting the Humanity Festival (Geminy Full Moon) in Brazil, which is one of the most important spiritual celebrations of the year.

This event is being organized internally by the beloved masters St. Germain, Seraphys Bey, Hygeia, Mother Mary, Lady Portia, Divine Mother, Archangels Samuel and Elohins Heros and Amora, among others.

• CHANNELINGS of THE ASCENDED MASTERS:
St Germain, Seraphys Bey, Hygeia, Lady Portia, Holy Spirit, Wywamus, Sanat Kumara, Samuel, Heros and Amora…

• HOW TO BECOME A FULLY REALIZED INTEGRATED CHRIST IN THIS LIFETIME!

• TRAINING IN HOW TO BECOME AN INTEGRATED ASCENDED MASTER OR I AM MASTER!

• WORLD SERVICE for GAYA

• BREATHING TRAINING!

• HUMANITY FULL MOON CEREMONY

• DISPENSATION OF THE GIFTS OF THE 3ND RAY MASTERS!

• ANCHORING AND ACTIVATION OF THE HIGHER BODIES!

• ACTIVATIONS AND INITIATIONS!


ADONAI – I AM
Phone: +55 12 3663-1479
e-mail: adonai@adonaimsla.com.br

The 3 greatest celebrations of the year
Every full moon there occurs a great release of light and blessing to all humanity. There are twelve or thirteen full moons a year, meaning that there are twelve or thirteen Festivals of Light, each of which carrying a special energetic force, directly corresponding to a sign of the Zodiac.

Among the Festivals celebrated during the year there are three, which are more important. It's when the energy of spirituality, transmutation and illumination is released with a bigger force. This is also the time when the workers of light must organize themselves in specific activities in order to anchor the energies.

• Easter Festival: Full Moon in Aries
(for more information, click here!)
It's the celebration of the ascension and ressurection of Christ. It represents the Celebration of the Father and elaborates on the energy of death and ressurection. It develops the qualities of the first ray – faith, victory, wish, determination – and the first steps on the way to ascension and compassion.

• Wesak Festival: Taurus Full Moon
It's the celebration of the illumination of Buda. It represents the Festival of the Son in the Holy Trinity. It develops the energy of the ascension and of the second ray – wisdom, love and consciousness.

• Humanity Festival: Gemini Full Moon
It's the Celebration of Mahachohan, nowadays St. Germain. It represents the Festival of the Holy Ghost in the Holy Trinity and concentrates on the anchorage of the ascension through the energy of the 3rd ray.